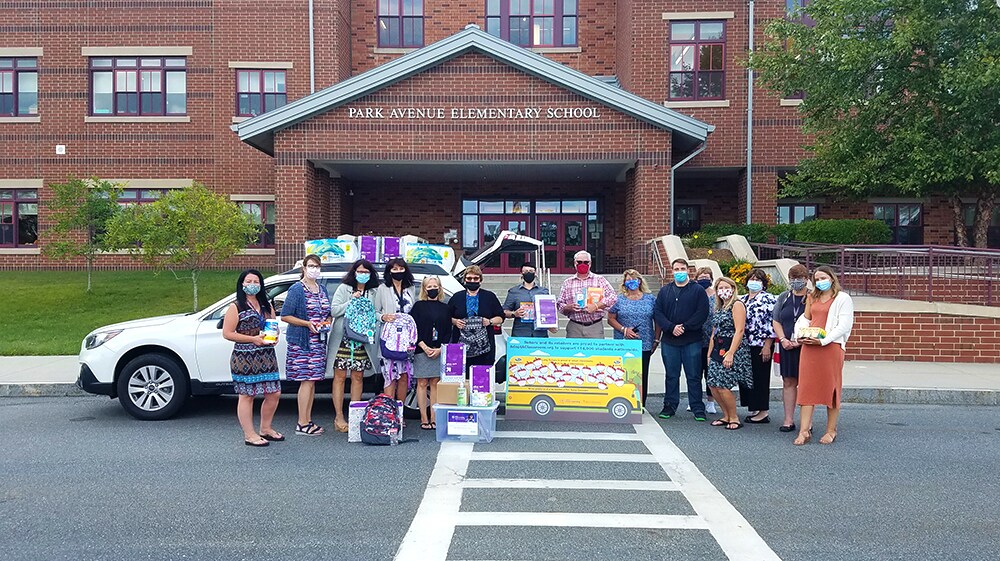 Long Subaru $5,000 Donation 
Whether learning from home or in the classroom, many students in our community lack the supplies and resources they need to succeed in school.
Thank you to all our teachers! We were proud to be able to present our customer's Messages of Grattude bus to Park Ave Elementary School on September 8th along with school supply donations. We were excited to be able to spend some time with the winners of our $5000 AdoptAClassroom.org donation and learn of the innovative ways they are using it to further accessibility initiatives. Every school year presents challenges, but we all agree that our teachers are working harder than ever to help every student succeed!