The 2023 Subaru Love Promise Community Commitment Award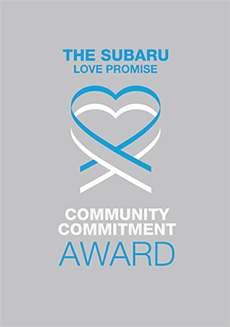 We've been nationally recognized for our dedication to our community and the Subaru Love Promise.
We're honored to receive the 2023 Subaru Love Promise Community Commitment Award. This award nationally recognizes Subaru retailers who are making the world a better place while demonstrating an outstanding commitment to supporting passions and causes in local communities. These efforts are focused in important areas such as the environment, community, health, education, and pets.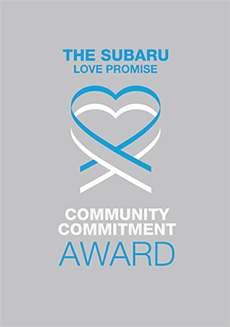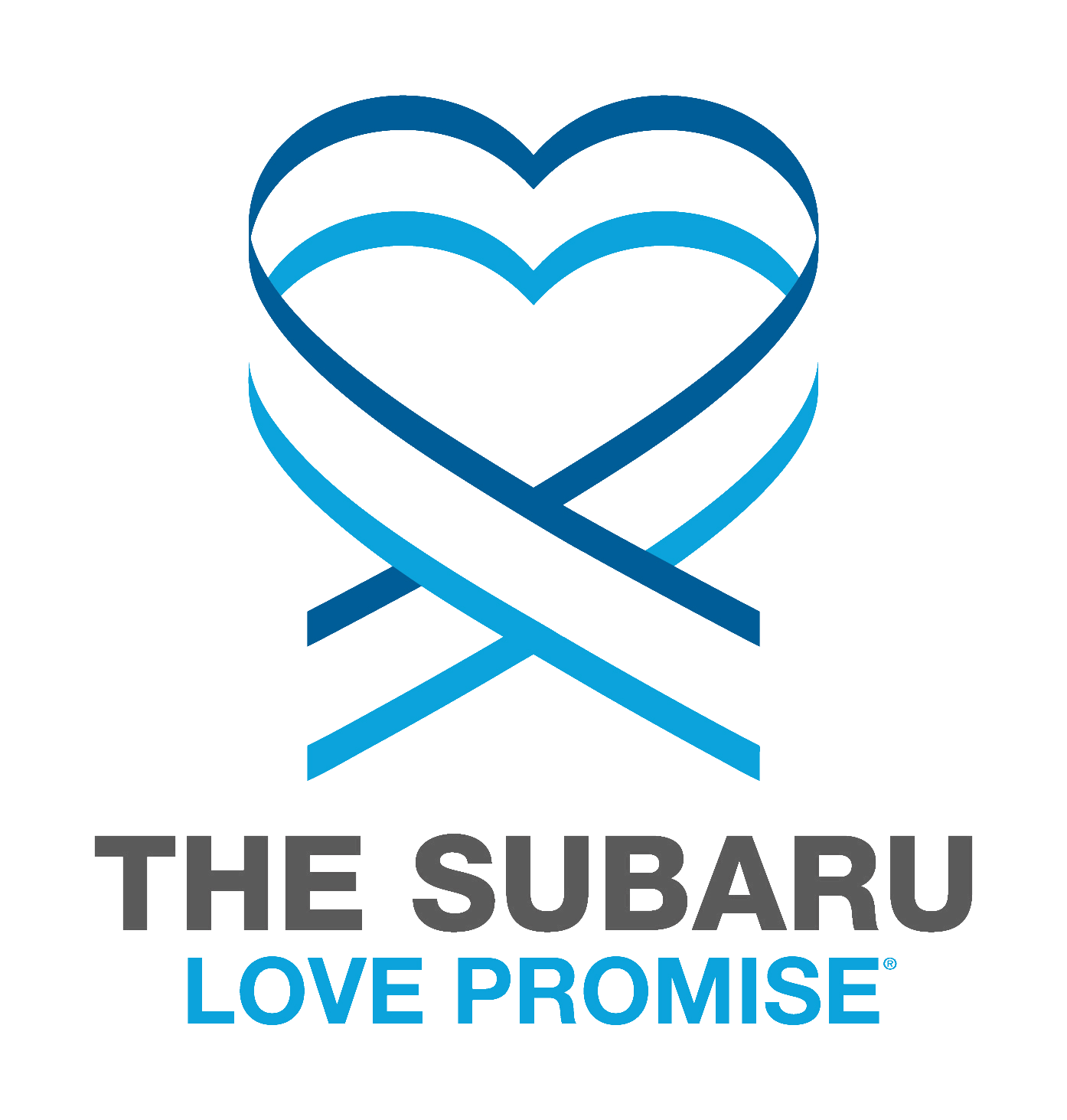 What is the Subaru Love Promise?
Subaru and our retailers believe in making the world a better place and the Subaru Love Promise is our vision of respecting all people. This is our commitment to show love and respect to our customers and to work to make a positive impact in the world.
How is Long Subaru dedicated locally to the Love Promise?
Our Love Promise can be seen in various partnerships with local charities and non-profits. We're grateful for the opportunity, not only to be a part of our community, but to serve it as well.
No Mutts Left Behind, Inc., Community Cat Connection, Second Chance Animals, Sophie's Mission, Big Hair Animal Rescue, YGRR, and more!
Adopt A Highway Litter Removal Service of America, TerraCycle Zero Waste Program, The Last Green Valley, and more!
Webster Public Schools, Dudley-Charlton Education Foundation, Webster Education Foundation, Shepherd Hill Music Assoc., and more!
Webster Dudley Food Share Inc., Boys & Girls Club of Webster Dudley, Fresh Start Furniture Bank, New Hope, Inc., Veterans Inc., Audio Journal, and more!
MS Challenge Walk , Deary Memorial Cancer Fund, The Cancer Center at Harrington, Tri-Valley Nutrition Program, Pan-Mass Challenge, LOF Adaptive Skiers, and more!
Love Promise Stories from Long Subaru
Subaru and Long Subaru believe in making a positive impact on the communities in which we live and work. We uphold that belief through our Love Promise Community Commitment. Every month, we select inspiring stories from customers and partners from around our area who strive to support our collective commitment and feature them here
Making Skiing Available to Everyone - Sara B
Long Subaru is proud to be a sponsor of the Webster Water Ski Collective's Adaptive Ski events. These events provide the space and support for those with a physical challenge to experience the freeing sensation of skiing. WWSC Adaptive Ski events improve the lives of all participants by providing unforgettable adventure and the opportunity to build personal confidence and a stronger community. Over the past three seasons, their spectacular program has grown and continues to offer more services to our community. Thank you Ryan (l) for coming down to accept this year's sponsorship check and sharing your exciting program expansions. Saturday, April 9, 2023 they will be hosting their 3rd annual Swaterski with proceeds going to the National Brain Tumor Society and Webster Dudley Food Share! Photos: Check presentation (L-R) Ryan DesRoches, Webster Water Ski Collective Secretary & Director of Adaptive Skiing and Scott Barry, Long Subaru Retailer Principal. New Equipment Trailer for Adaptive Ski events.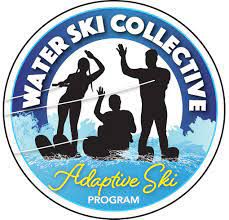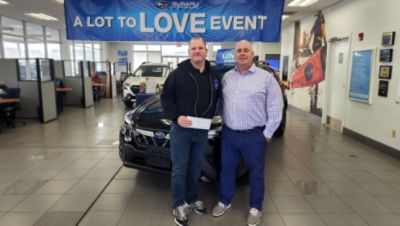 ---
The Key to a Strong Community - Carrille D
As part of February's Subaru Loves to Help® month, Long Subaru and their customers donated one of the most requested items from those in need, new comfy socks. Warm and dry socks are essential to proper foot health and are often in low supply. Long Subaru believes that helping others is the key to a strong community. That's why we're proud to work with Veterans Inc., the largest provider of support services to veterans and their families in New England. They focus on improving the quality of life for veterans and their families with services including housing, employment and training, case management, food security, health and wellness, family support programs, and women and childcare services. The team at Long Subaru is grateful for the opportunity to assist them in doing so.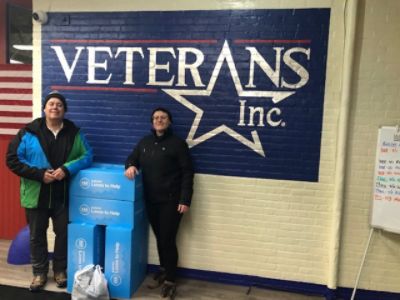 ---
$10,000 to Support Our Teachers - Sara B
For the annual Subaru Loves Learning program, Long Subaru donated $5,000 to the local Park Avenue Elementary school along with curated boxes of the supplies teachers request most. "We've worked with them for many years with our in-store 'Pack the Outback' initiative," explained Dealer Retailer Scott Barry. "Every year for over ten years we donated school supplies and the best backpacks in every size suitable from kindergarten to high school. These items were lovingly sourced by employees on behalf of the store and supplemented with donations from our customers." "Every year has been a little different due to the fluctuating size of the incoming class and we looked forward to working with the school to see where our focus should be," said Sara Brunell, Long Subaru Marketing Director. "During their busiest times, starting a new school year, we have always been able to figure out what would work best and deliver." Over the last few years, our local community has grown and the need has increased. "So, we switched gears," continues Scott Barry. "and offered a cash donation along with the school supplies in partnership with Adopt a Classroom." The school was thrilled and, in the spirit of fun, they chose to select 10 lucky teachers during their annual orientation day to receive the funds through Adopt a Classroom. "It was exciting we were able to finally meet in person during the 2021 Subaru Loves Learning presentation and hear about all the wonderful classroom items the local teachers were able to purchase to help their students," remembers Carrille Dionne, Long Subaru Love Promise Champion. "The creative and unique ideas they had, all of which addressed a specific struggle they saw their students having, were amazing. There is a lot of love in what they do." For 2022 Long Subaru decided on a $5,000 donation to further support Park Avenue Elementary. However, during the summer months several of the contacts Long Subaru had with the school system retired or changed jobs. This made organizing the donation a bit more challenging. "When I first spoke with Long Subaru, I had just taken the position of Vice Principal at Park Avenue Elementary. I hadn't heard of the program previously but, as you might imagine, I was very excited and thought it was a lovely idea," Amy Puliafico, Park Avenue Elementary Principal. "I was relieved to finally have a contact again at the school. Amy was terrific to work with but within two days of the school year starting she was taking on, not the Vice Principal job - but the Principal position! I know our donation was welcome, but it added another element to an already packed schedule," remembers Sara Brunell. On teacher orientation day, Long Subaru supplied a luncheon for the teachers and ten teachers were selected as Adopt a Classroom winners that day. "But I started getting other teachers telling me that they had already been told they were winners," said Amy Puliafico. "I couldn't figure out what had happened, so I contacted Sara right away." "After Amy's call, I contacted Subaru and Adopt a Classroom. There was a lot of emails and conversations and finally we figured out what had occurred," explains Sara Brunell Unbeknownst to the incoming administration it was discovered that the outgoing directors had already chosen winners for the year. So, a total of twenty names were picked for the year with committed funds for the usual ten. "This was a no-fault situation. Everyone was trying to get their part of the job done," explains Sara Brunell. "Then Amy and I realized the true issue - there wouldn't be any funds for the ten winners chosen by her. I think we were both stunned at first. I knew we had to find a solution and fortunately Amy was very patient. I again contacted Subaru to confirm our suspicions and then I knew I had to talk to Scott." "Sara typically has a handle on our dealership's charitable contributions and everything runs smoothly, so I knew right away that this was an unusual situation," said Scott Barry. "I remember the moment I finished explaining it to Scott, knowing that we were already committed to several other programs and donations for the year. Scott just looked at me and said 'so we need another $5,000 for teachers to make things right?' and I just said 'yes' and he replied 'ok, then we'll do that'," recalls Sara. "I was very relieved. Not really surprised because, after working here for eleven years, I have learning that Scott is always interested in investing in our community especially when it comes to kids." "When Sara told me, I was very happy to hear that all the teachers would get funded. After such a thoughtful and unsolicited first donation and then the generous second donation, how could I doubt Long Subaru's commitment to our kids," concludes Amy Puliafico. As of December 2022, Long Subaru's donation totaling $10,000 for 2022 has been distributed to the twenty teachers at Park Avenue Elementary.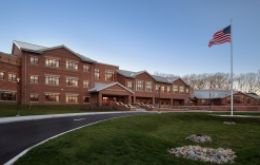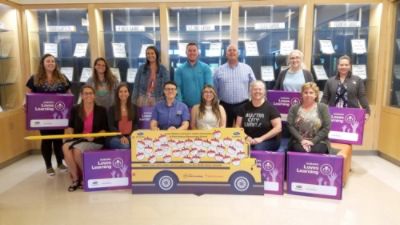 ---
Long Subaru's Fill the Forester - Stephen G
Another successful Fill the Forester for the Boys and Girls Club of Webster Dudley was held this year at Long Subaru. "We appreciate all the support we've received from Long Subaru over the many years of our partnership. This year was no exception. We just started a basketball league that is increasing our membership significantly, as well as year-round teen programming. Many of these kids do not have the appropriate winter gear and come day after day wearing the same sweatshirt as it is their only option," explains Liz Hamilton, BGCWD Executive Director. Long Subaru's Fill the Forester has evolved over the years to meet whatever need is priority. This year the focus was on coats, sweatshirts and hoodies to make sure all the kids were kept warm and cozy during the winter months. For 2022 over 80 items were donated in various sizes. "It makes for a lot of fun in the showroom. Especially when during the collection period, we sell the Forester and move all the gear from one Forester to another. Customers think it's funny and are impressed by the amount donated and also how much we manage to fit in there," states Stephen Geer, Long Subaru Sales Manager.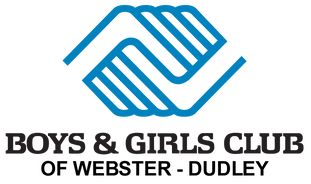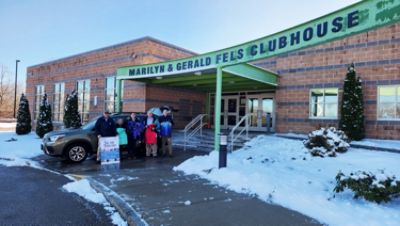 ---
Veterans Day Parade - Mike C
Long Subaru was proud and privileged to take part in the 17th annual Veterans Day Parade in Webster, MA on November 11, 2022 as the parade lead vehicle. This year's Grand Marshall was Specialist E-4 Randy P. Snow, Army-Vietnam Veteran. The event saw military veterans and supporters parade down the main streets of Dudley and Webster starting at the Dudley Town Hall and ending at Webster's Town Hall, the home of numerous memorials to the armed forces. A brief ceremonial tribute to our local veterans who paid the supreme sacrifice for their country in WW II was held at each location with a three-shot volley honoring armed servicemen and women.
---
Dixie feels the Suburu Love! - Kera F
Our pups at No Mutts Left Behind, Inc. always feel the love with Long Suburu and their annual Love a Pet event! Our pups are treated like royalty with all of their staff, who come to visit and take them for quick walks all during the event. One of our cattle dog puppies, Dixie, found her forever home at the event with a previously approved adopter. She was given free Suburu and Bark swag to go home with too! We appreciate all the help Sara and her staff at Long Suburu do for us with planning events and donation drives. Dixie is one special girl!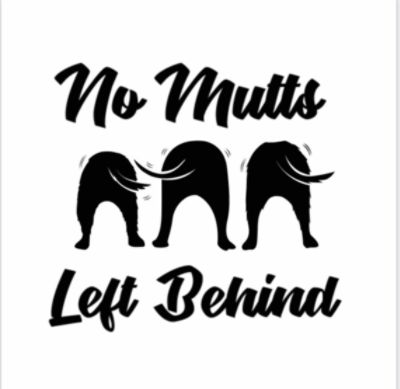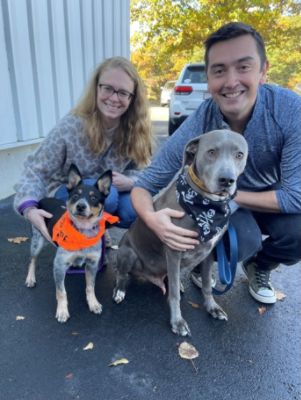 ---
Long Subaru's 12th annual Love-A-Pet Event - Sara B
Long Subaru's 12th annual Love-A-Pet event was the highlight of Subaru Loves Pets month. Attended by seven animal shelters as well as many local animal related services and business, the annual event drew pet lovers in from all over for a fun day of celebration. Most popular were the giveaways including Subaru BARK toys, tennis balls and homemade dog treats from local business Taco Puppy Productions. Eight dogs and cats from Community Cat Connection, Second Chance Animal Services and No Mutts Left Behind, Inc. were adopted during the event. Additional applications to adopt were filled out and we're looking forward to hearing more success stories in the near future. The day's weather was gorgeous and joined with the visiting pups and their owners made for an exciting and enjoyable day. Emma's Acres Alpacas, one of the event's signature vendors, was onsite with three of their alpacas showcasing their local farms products and entertaining the guests. The Cutest Pet Contest with over twenty entries was judged by Bob Ramstrom, Long Subaru Service Advisor. The winners, one each for small and large breeds received a custom curated gift basket full of assorted Subaru Gear, dog treats, and toys donated by our local PetSmart. Lunch was provided by the dealership and donations collected in the amount of $186 went to the end of day drawing winner No Mutts Left Behind, Inc.
---
Long Subaru Loves to Care 2022 - Stephen G
It is always a privilege to deliver all the beautiful Messages of Hope from our customers and co-workers to The Cancer Center at Harrington Hospital. Cards were available throughout the month of June to personalize with an encouraging message both in the Long Subaru customer lounge and digitally. "We are honored to have had many personal experiences shared with us by those who visited to fill out the cards," revealed Scott Barry, Retailer Principal. "It shows how much these heartfelt thoughts and donations join our community together." In addition, an online form was made available for those who were unable to make it into the store during the project. "Our online social media friends were quick to join us in sending messages," said Stephen Gonier, Service Coordinator. "It was a lot of fun to make sure we kept up with their submissions and sent a photo back of the card we created for them." The cards were then packaged along with a cozy blanket donation for patients currently undergoing treatment. Long Subaru is happy to help spread love, warmth and hope as part of our ongoing partnership with The Leukemia & Lymphoma Society and Subaru of America, Inc.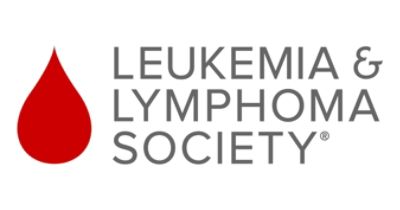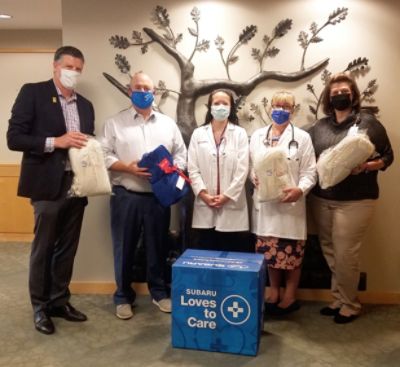 ---
Thank you! - Lyla M
Dear Scott & Sara, Thank you so much for placing an ad in the Cathy Taylor School of Dance recital program this year. With your generous help we are able to attend World Class Talent's Nationals in Virginia Beach, which we will be driving to in our Subaru Forester. At Nationals I will dance in six different dances as well as attend master classes. My favorite dance is Production where I get to be Elvis and wear a wig! Your support means so much to me and all the CTSOD dancers. - Thank you, Lyla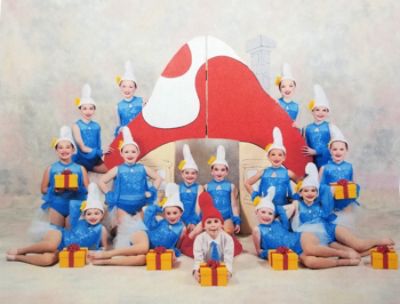 ---
Long Subaru Share the Love Event - Scott B
Here at Long Subaru, we are dedicated to investing in our community and its future. Our continuing partnership with the Boys & Girls Club of Webster Dudley (BGCWD) has helped maintain a state-of-the-art facility and proactive environment with activities for our youth. We are pleased to present this non-profit organization with a donation of $20,000 as part of this past year's Long Subaru Share the Love Event. The BGCWD provides opportunities for social connections with peers in a safe after school haven. Their focus on Health & Fitness programs as well as their new STEAM (Science, Technology, Engineering, Arts, Math) skill development center encourages all youths to reach their full potential as productive, caring, responsible citizens. We're grateful for the opportunity, not only to be a part of this wonderful community in Webster, but to serve it as well. Connection, care, community and culture are crucial to growing the next future-ready generation.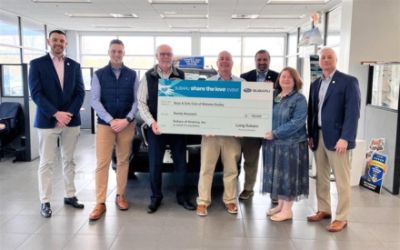 ---