The 2022 Subaru Love Promise Community Commitment Award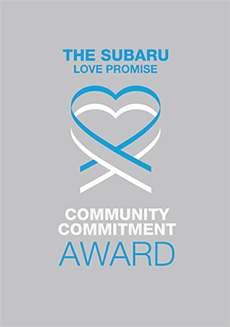 We've been nationally recognized for our dedication to our community and the Subaru Love Promise.
We're honored to receive the 2022 Subaru Love Promise Community Commitment Award. This award nationally recognizes Subaru retailers who are making the world a better place while demonstrating an outstanding commitment to supporting passions and causes in local communities. These efforts are focused in important areas such as the environment, community, health, education, and pets.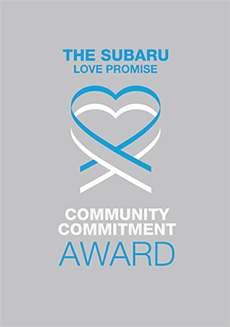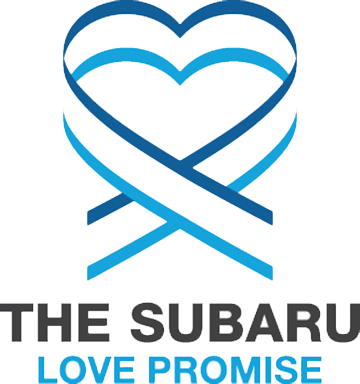 What is the Subaru Love Promise?
Subaru and our retailers believe in making the world a better place and the Subaru Love Promise is our vision of respecting all people. This is our commitment to show love and respect to our customers and to work to make a positive impact in the world.
How is Long Subaru dedicated locally to the Love Promise?
Our Love Promise can be seen in various partnerships with local charities and non-profits. We're grateful for the opportunity, not only to be a part of our community, but to serve it as well.
No Mutts Left Behind, Inc., Community Cat Connection, Second Chance Animals, Sophie's Mission, Big Hair Animal Rescue, YGRR, and more!
Adopt A Highway Litter Removal Service of America, TerraCycle Zero Waste Program, The Last Green Valley, and more!
Webster Public Schools, Dudley-Charlton Education Foundation, Webster Education Foundation, Shepherd Hill Music Assoc., and more!
Webster Dudley Food Share Inc., Boys & Girls Club of Webster Dudley, Fresh Start Furniture Bank, New Hope, Inc., Veterans Inc., Audio Journal, and more!
MS Challenge Walk , Deary Memorial Cancer Fund, The Cancer Center at Harrington, Tri-Valley Nutrition Program, Pan-Mass Challenge, LOF Adaptive Skiers, and more!
Love Promise Stories from Long Subaru
Subaru and Long Subaru believe in making a positive impact on the communities in which we live and work. We uphold that belief through our Love Promise Community Commitment. Every month, we select inspiring stories from customers and partners from around our area who strive to support our collective commitment and feature them here
Long Subaru Loves to Care 2022 - Stephen G
It is always a privilege to deliver all the beautiful Messages of Hope from our customers and co-workers to The Cancer Center at Harrington Hospital. Cards were available throughout the month of June to personalize with an encouraging message both in the Long Subaru customer lounge and digitally. "We are honored to have had many personal experiences shared with us by those who visited to fill out the cards," revealed Scott Barry, Retailer Principal. "It shows how much these heartfelt thoughts and donations join our community together." In addition, an online form was made available for those who were unable to make it into the store during the project. "Our online social media friends were quick to join us in sending messages," said Stephen Gonier, Service Coordinator. "It was a lot of fun to make sure we kept up with their submissions and sent a photo back of the card we created for them." The cards were then packaged along with a cozy blanket donation for patients currently undergoing treatment. Long Subaru is happy to help spread love, warmth and hope as part of our ongoing partnership with The Leukemia & Lymphoma Society and Subaru of America, Inc.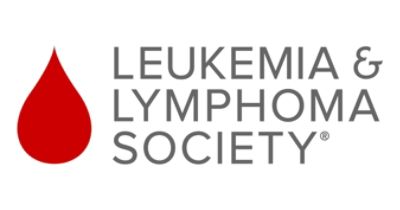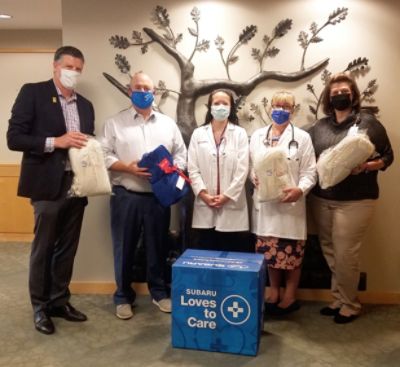 ---
Thank you! - Lyla M
Dear Scott & Sara, Thank you so much for placing an ad in the Cathy Taylor School of Dance recital program this year. With your generous help we are able to attend World Class Talent's Nationals in Virginia Beach, which we will be driving to in our Subaru Forester. At Nationals I will dance in six different dances as well as attend master classes. My favorite dance is Production where I get to be Elvis and wear a wig! Your support means so much to me and all the CTSOD dancers. - Thank you, Lyla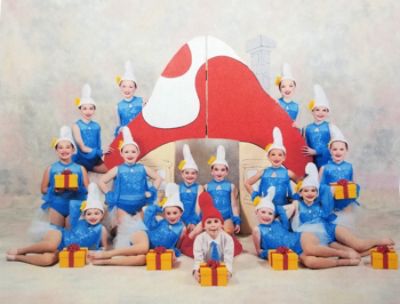 ---
Long Subaru Share the Love Event - Scott B
Here at Long Subaru, we are dedicated to investing in our community and its future. Our continuing partnership with the Boys & Girls Club of Webster Dudley (BGCWD) has helped maintain a state-of-the-art facility and proactive environment with activities for our youth. We are pleased to present this non-profit organization with a donation of $20,000 as part of this past year's Long Subaru Share the Love Event. The BGCWD provides opportunities for social connections with peers in a safe after school haven. Their focus on Health & Fitness programs as well as their new STEAM (Science, Technology, Engineering, Arts, Math) skill development center encourages all youths to reach their full potential as productive, caring, responsible citizens. We're grateful for the opportunity, not only to be a part of this wonderful community in Webster, but to serve it as well. Connection, care, community and culture are crucial to growing the next future-ready generation.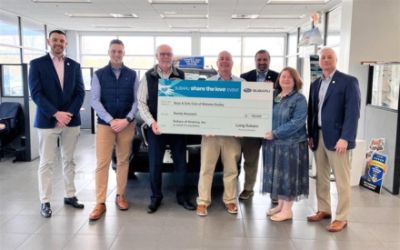 ---
Long Subaru Loves the Earth - Sara B
Several fantastic vendors and loads of our friends and customers helped us celebrate Earth Day 2022 with our first ever plant-based event! It was a big hit with complimentary Subaru Gear and free flats of marigolds (excellent pollinator plants, btw) locally sourced from Woodstock Farms. Focusing on our 'Subaru Loves the Earth' theme, we hosted several new vegan food vendors along with some of our favorite local businesses. With a goal of encouraging our community to try something new, as well as supporting local artistry and business, Long Subaru's public event was a big hit. Along with available complimentary Subaru gear, we provided bee specific pollinator information from Harvey of It's Only Chemistry. Plantiful Food Trailer's whole food plant-based menu offered a new spin on the typical food truck with a mouth-watering selection of main dishes and free samples of their homemade granola bars. Guests loved the unique vegan offerings and the earth-friendly compostable packaging. We learned more about what our local farms have in store for us with Local 4 Life, our community-based education group. They hosted a fun gardening learning experience for kids of all ages. Speaking of farms, Dove Hill Farm came with fresh eggs, maple syrup and handcrafted products all sourced from their farmland in nearby Moosup, CT. The Last Green Valley Ranger John highlighted and informed guests of the local outdoor activities and offered away maps highlighting all that our beautiful valley has to offer. What event would be complete without the handcrafted local soaps and wildflower honey from It's Only Chemistry and alpaca wool products Emma's Acres Alpacas of Oxford, MA. Plus, we had a completely new type of plant truck onsite. Wild Roots Plant Truck mobile greenhouse for local art, gifts, and showed us how we could beautify and green the inside of our homes as well. Like No Udder of Providence, Rhode Island was here with 100% Vegan handcrafted frozen treats with gluten free options. "I think Subaru people are some of the best people," said Karen, Like No Udder owner. "They are all so kind and fun-loving!" We have to say – she's an expert as she pulls her mobile cart via Subaru Forester. Finally, laying down the soundtrack to it all, was Tom Hurley of The Drunken Uncles who played live onsite during the event to an appreciative crowd. Long Subaru looks forward to continuing this plant-based event in the future and creating another annual signature event for our associates and community to enjoy.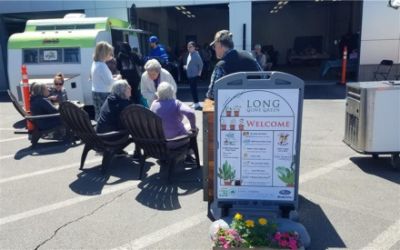 ---
Supporting Daisy Troop 65-118 Webster - Carrille D
Daisy Troop #65118 visited Long Subaru's showroom in 2020 for research toward earning their Car Badge and have been the source for spring cookie goodness ever since. Every spring Long Subaru supports the troop by purchasing cases of the best selection of Girl Scout cookies. Then the dealership delights their customers by presenting them with a complimentary box during delivery. It was fortunate that the 'March Madness' project started a little early this year and Long Subaru was able to cheer everyone up after a couple large snowstorms with Samoas and Thin Mints!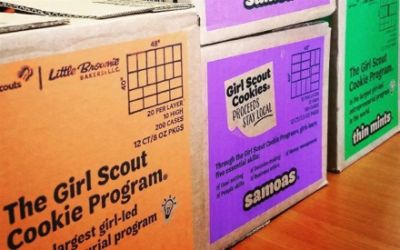 ---
Love-A-Pet event - Kera F
Long Suburu has always gone above and beyond to help No Mutts Left Behind with donations and adoptions! We participate in the Love-A-Pet event yearly and it is always one of our best events for finding adopters. The preparation and help with the event itself as well as accepting donations of food, collars, leashes, treats, etc. on our behalf leading up to the event is always superior. Communication back and forth with Sara has always been consistent and timely. We appreciate all you do for us to help find the perfect homes for our adoptable dogs!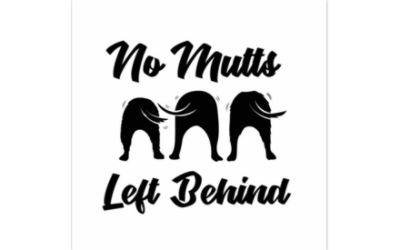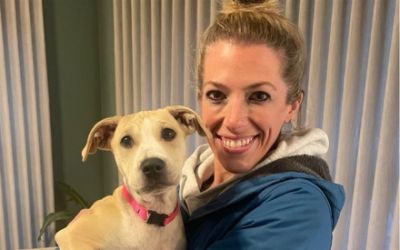 ---
Park Avenue Elementary Gift - Maryland S
Thank you so much for the extremely generous donation! At this young age, many of the children require alternative seating that allows for movement in order to attend. I am so excited to have been able to purchase wiggle stools, carpet cushions and some other sensory 'tools' as well as a Cricut machine that I can make different learning materials with. Again, thank you, thank you! – Maryland Sheridan, Kindergarten Teacher at Park Avenue Elementary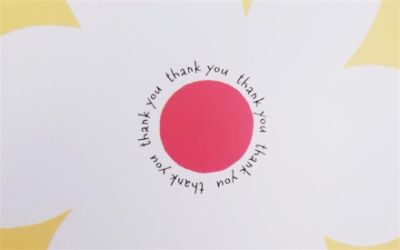 ---
"Any Disability, Any Age" adaptive ski event - Nick C
2020 was a difficult year for most, but sometimes that's just when something wonderful is created. Webster Water Ski Collective was able to do just that during the inaugural "Any Disability, Any Age" adaptive ski event. This year the event was expanded with the continued support of sponsors including Long Subaru. Special adaptive equipment along with skilled volunteers allow the action-packed, fun-filled sport of water skiing to open up to individuals with disabilities. Skiers came from across Massachusetts and Rhode Island at the event held at Webster Lake in June 2021. Nick Cioffi, Master Subaru Technician at Long Subaru and Webster Water Ski Vice President explains "We love sharing and growing our sport. This event allows us to share the sport we love with people who otherwise may never be able to enjoy it the way we do. It's a great experience and very rewarding for everyone involved." "We look forward to seeing and supporting Nick in his other element, on skis and working within our community," said Scott Barry, Long Subaru Dealer Principal. "We are happy to contribute to those who would not otherwise be able to feel the thrill of watersports" Long Subaru is looking forward to continuing to support Nick and the Webster Water Ski Collective's August 2021 adaptive ski event.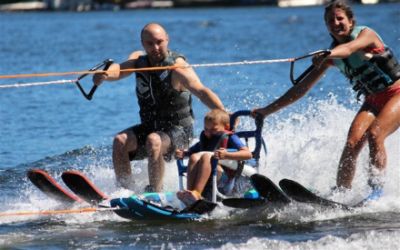 ---
Long Subaru Shares the Love with BGCWD - Liz H
Long Subaru is always happy to support the local Boys & Girls Club of Webster Dudley (BGCWD). Their annual Share the Love event that ran from Nov. 19, 2020 to Jan. 4, 2021 resulted in a combined donation of $20,000 this year to hometown charity, Boys & Girls Club of Webster - Dudley. "We are grateful for Long Subaru's investment in our Club and kids," explains Liz Hamilton, BGCWD Interim Executive Director. "Their support will help ensure our kids have a safe, fun and enriching summer, including providing the resources they need to prepare for the school year in the fall. We are fortunate to have Long Subaru as a member of our community."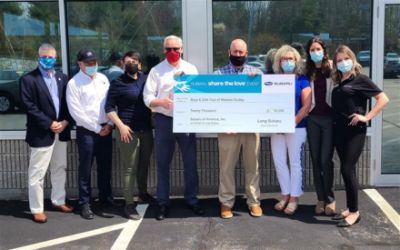 ---
Truly helping leave no mutts behind! - Kera F
No Mutts Left Behind Inc. dog rescue has had the pleasure of partnering with Long Subaru over the past year. Even with Covid precautions, Sara Brunell has helped organize adoption events and fundraisers for us. When we arrive with rescue dogs at adoption events, we are greeted by the entire Long Subaru staff (We have even helped find staff and their families rescue dogs of their own!). Long understands how much live adoption events help us find dogs forever homes. Through social media and sharing of the event, there is always a steady turn out and our dogs go home tired from all of the attention. This past adoption event in October, we were able to find forever homes with four adopters who met their dogs at the event. Sara and the Long staff are always so accommodating and welcoming. We are so thankful to have such wonderful partners in the rescue world.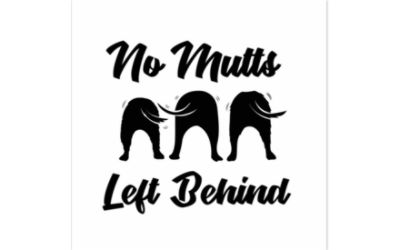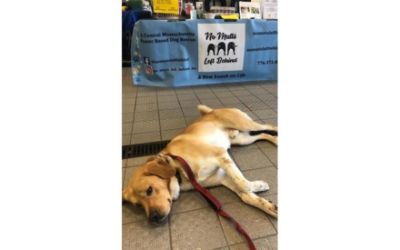 ---