American Red Cross Community Blood Drive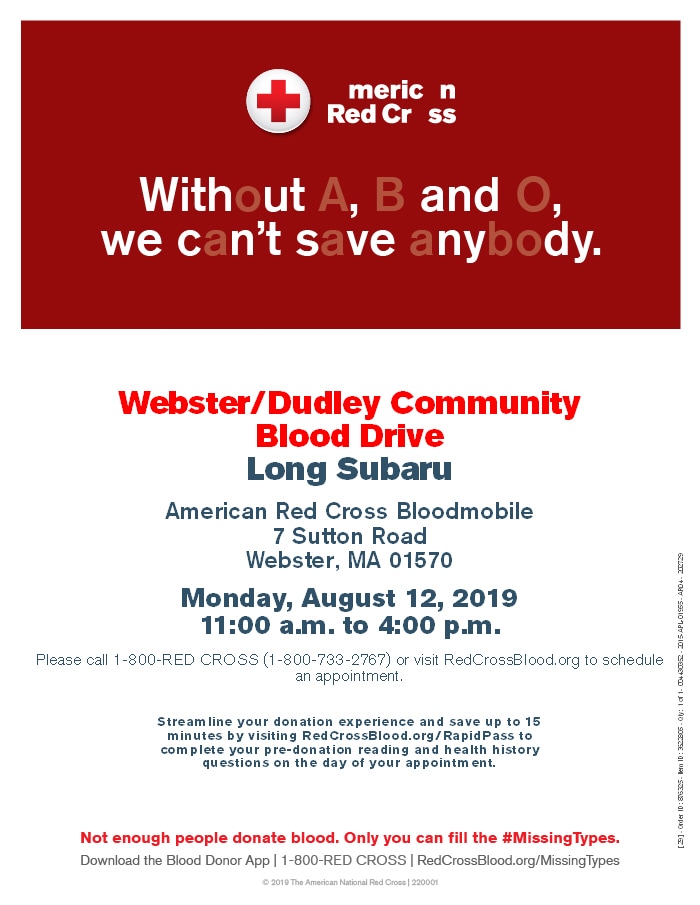 On August 12, 2019, from 11-4 pm, The American Red Cross and Long Subaru will be pairing together to host their annual Blood Drive! All are welcome from surrounding communities to come and donate for a good cause. Not enough people donate blood, be the difference in your community!
The American Cross Bloodmobile will be parked outside of Long Subaru where participants are encouraged to donate blood.
To make an appointment, please call 1-800-733-2767, or visit RedCrossBlood.org to schedule an appointment online. We look forward to seeing you!