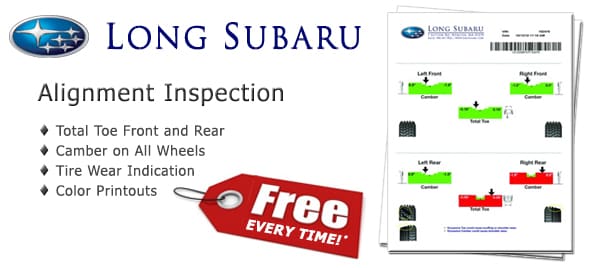 Long Subaru knows that proper wheel alignment is fundamental to improving driver safety, increasing fuel efficiency and maximizing the life of your tires. That's why we perform
complimentary alignment inspections
with every service
*
to ensure all four of your wheels are optimized for maximum contact with the surface of the road.
Tire misalignment can be so subtle, you may not even realize it. Since there is no warning light indicating an alignment problem, regular checkups are your best defense.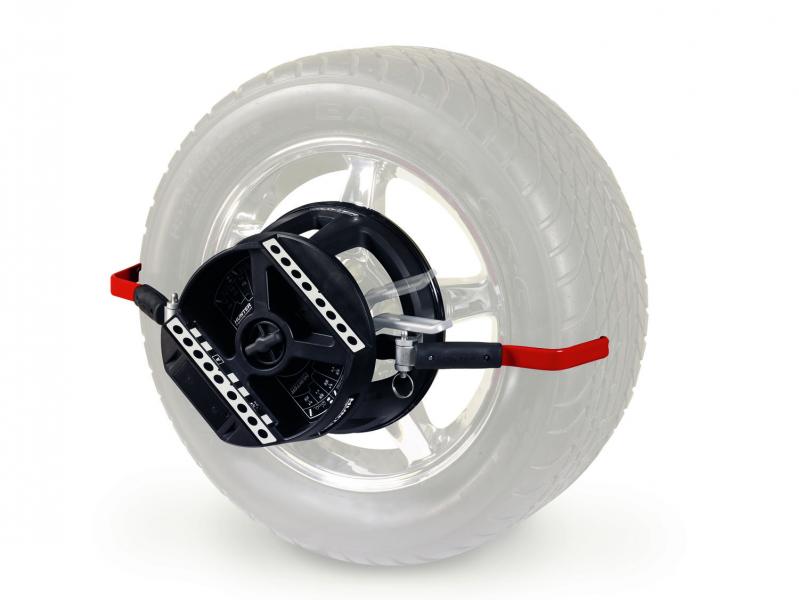 What is checked during your Complimentary Alignment Inspection:

Total Toe Front and Rear

Camber on All Wheels

Tire Wear Indication

... completed by our technicians in about 3 minutes!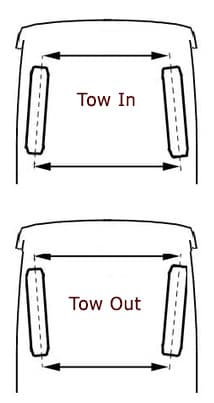 Toe:
Toe represents the angle derived from pointing the tires inward or outward from a top-down view.  Different types of vehicles need different toe settings to allow for the way that wheels pull either towards each other or apart.
Correct toe is paramount to even tread wear and extended tire life. If the tires are incorrectly pointed inward or outward, they will scrub against the surface of the road and cause wear along the edges.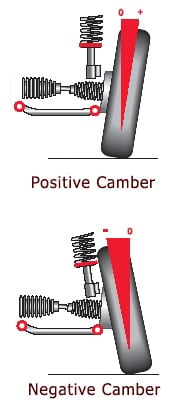 Camber:
Camber angle is the measure in degrees of the difference between the wheels vertical  alignment perpendicular to the surface. Maintaining the ideal camber angle throughout the suspension assures that the tire is operating at peak efficiency.
Camber settings will influence both the directional control and the tire wear. The camber has a lot to do with how well they grip the road especially when cornering. The more surface area between your tire and the road, the better the grip and the more stability you'll have.
Long Subaru Complimentary Alignment Inspection.
We'll Keep You on the
Straight and Narrow.

*Although every reasonable effort has been made to insure the accuracy of the information contained on this site, absolute accuracy cannot be guaranteed. This site, and all information and materials appearing on it, are presented to the user "as is" without warranty of any kind, either express or implied, including but not limited to the implied warranties of merchantability, fitness for a particular purpose, title or non-infringement.