Things to do in your Long Subaru: West Hill Park
West Hill Dam and Park, just a 25-minute drive from Long Subaru, is a unique nature reserve offering beautiful picnic spots near the water or under the pines, with tables and grills, and plenty of room for your family, friends, or even a party! Picnic areas are also available on the wooded knoll which offer electricity.
A hop and a skip from the picnic area guests are met by a natural swimming hole, locally known as Harrington Pool. The water is clear, pure, and refreshing on a hot summer's day. Two sandy beaches surround the water with changing houses as well as restrooms.
Recreational activities include a sand volleyball court, horseshoe pits and accessible playground, and a 1/2-mile, self-guided nature trail that runs down along the river and loop back through the woods.
Two miles of hiking trails cover the woodlands, providing beautiful sites of the wildlife. Fishing and Hunting for deer, small game and upland birds is permitted in accordance with state laws. Trout and pheasant are stocked by the Massachusetts Division of Fisheries and Wildlife.
Easy Buffalo Chicken Pasta for a Picnic: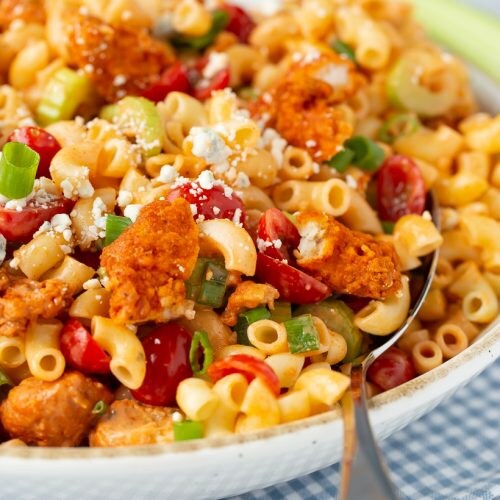 Ingredients:
1 16 oz. package pasta cooked
1 24 oz package buffalo chicken strips cooked according to package instructions
1 cup chopped celery
1 cup cherry tomatoes halved
2 green onions chopped
3/4 cup buffalo sauce
1/3 cup ranch dressing
1/3 cup blue cheese crumbles optional
Instructions:

Once the pasta and chicken are cooled, add into a large bowl with celery, tomatoes and green onions. Whisk together buffalo sauce and ranch dressing in a small bowl and pour half into the pasta, stir and then taste.

Continue to add dressing until you like the flavor. Refrigerate for at least one hour until the pasta salad is cold. Crumble over the blue cheese and serve.