Each year Subaru honors dealerships from across the country who meet a number of performance measurements that demonstrate outstanding customer service. Award winning dealerships consistently provide exceptional customer care, service care, and a high level of comfort and convenience. This is measured through a large percentage of repeat customers, and overwhelmingly positive customer surveys.
 "All Subaru dealerships deliver a high quality experience to our customers.
  The Stellar Care Award winners excel in the way they take care of their
   customers and represent the Subaru brand."
- Bill Cyphers
Senior Vice President, Sales
Subaru of America
Long Subaru is extremely honored to receive the 2016 Subaru Stellar Care Award. With less than 100 dealerships nationally receiving the award annually, we are thrilled to be named among the best!
TO EARN THE SUBARU STELLAR CARE AWARD...
Our dealership must achieve and maintain Stellar Care performance standards and objectives. The list is long and the expectations are high. We must pass continual review by our customers and meet annual objectives established by Subaru of America, Inc. in many areas, including: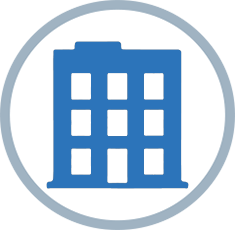 FACILITY  
Our Sales and Service Departments must conform to Stellar Care standards for cleanliness and comfort inside and out. You're more than a customer. You are our guest.
    SALES OPERATIONS  

From meet and greet to test drive to delivery, our sales consultants must earn customer-generated performance scores that meet or exceed Stellar Care Award objectives.
     FINANCE DEPARTMENT  

Our team of financing professionals specialize in assisting customers with their unique credit and insurance needs. Positive feedback from customers helps us maintain our Stellar Care status.
    SERVICE OPERATIONS  

Highly skilled, factory-trained technicians and a state-of- the-art facility with the most current diagnostic and repair equipment available help us maintain ongoing Stellar Care Award scores.
    TRAINING  

Today's automotive technology is more complex than ever before. Our technicians must stay on top of the latest training and techniques in order for us to maintain Stellar Care status.