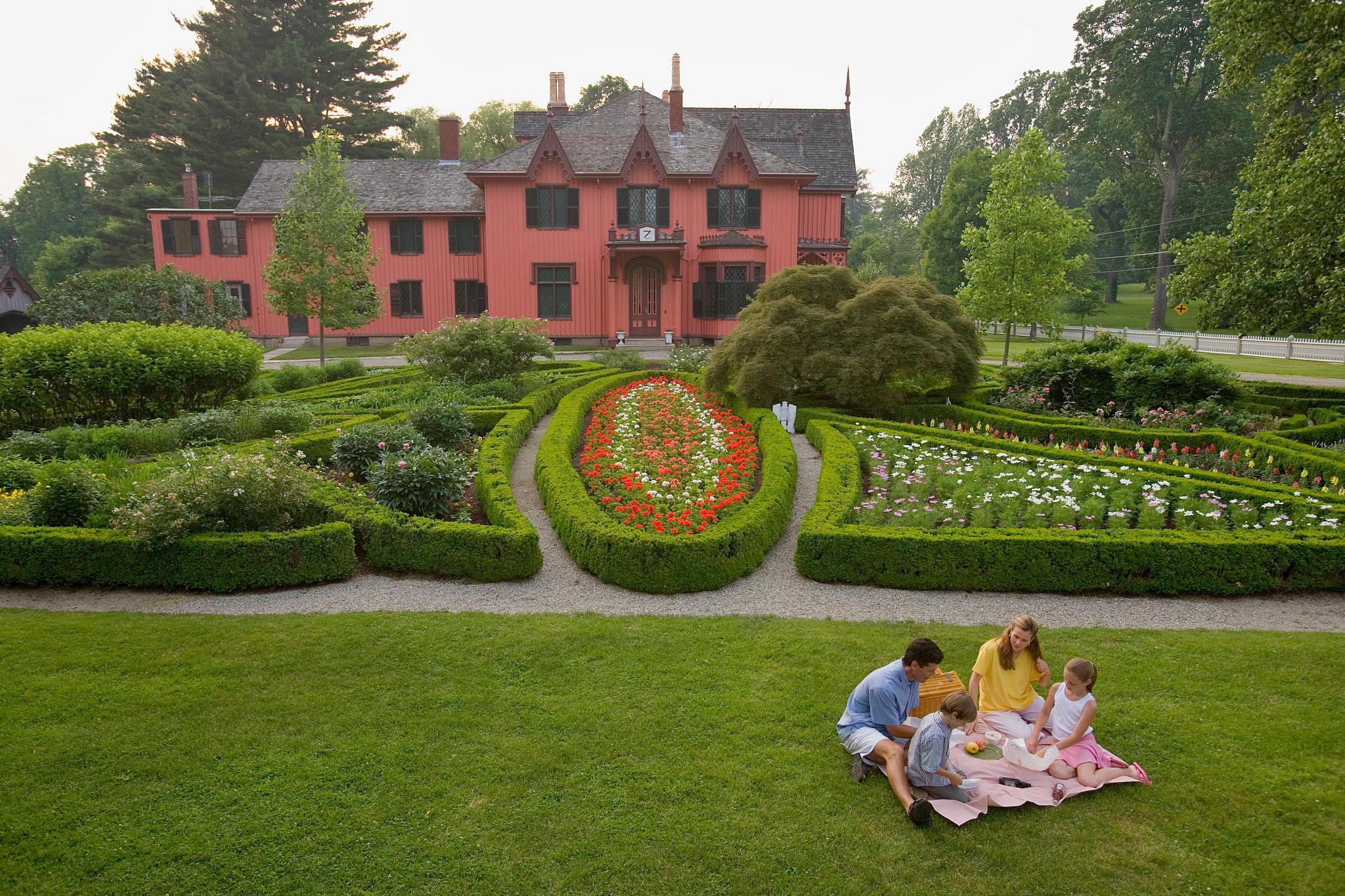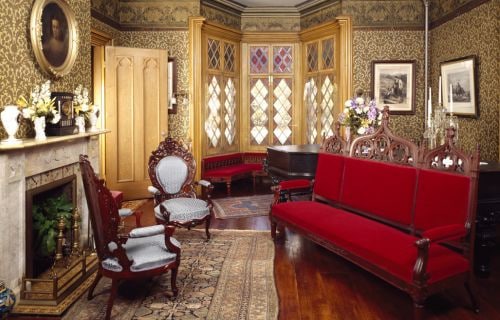 Things to do in your Long Subaru: The Roseland Cottage

The Roseland Cottage, built in 1846, is famous for its pink exterior, gothic architecture and its preservation as it still reflects its original stature today. Roseland Cottage is located in Woodstock, Connecticut, just 25 minutes from Long Subaru. Come enjoy a beautiful piece of New England history and visit the Roseland Cottage today!
The Roseland Cottage was used as a summer home for Henry and Lucy Bowen and their large family. The home was built in 1846, reflecting the popular gothic revival style popular during that time period. The house is pink and lined with pointed, rectangular roof fixtures and windows crossed with black lines. Although, the interior is just the same, filled with an array of stained glass, colorful wallpaper, and heavily patterned rugs.
Famous for his extravaganzas, Henry Bowen hosted 25 Fourth of July parties at his Roseland Cottage summer home. The parties would include over 1000 guests, and feature famous politicians, governors, writers, and even Presidents including Ulysses S. Grant, Benjamin Harrison, and Rutherford B. Hayes. The extravaganzas began to grow so large to the point where Bowen opened a park near the Roseland Cottage, named "Roseland Park" open in 1867, and is still open to this day.
Not only is the Roseland Cottage packed full with New England History, the Cottage was bought by the New England Historic Society in 1970 and was made into a museum to preserve the original architectures and furnishings of this classic, 1840's Gothic Revival Summer Home.
This year will be the 37th Annual Roseland Cottage Fine Arts and Crafts Festival! From October, 19, 2019 to October 20, 2019 come enjoy one of the best fine arts and crafts shows in New England. This two-day event features over 100 artists specializing in jewelry, woodworking, food products, pottery, glass, paintings, clothing, metalwork, etc. Live music, food vendors, and first floor tours of Roseland Cottage are also available during the Festival!
The Roseland Cottage is open Wednesday – Sunday from June 1 – October 20, 11 am to 4 pm. Tours are done on the hour. Admission is $10 adults, $9 seniors, and $5 students. Woodstock residents get in for free.