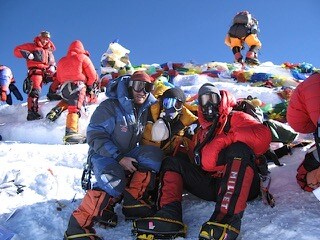 Long Subaru Customer Highlight: Jeanne Stawiecki
We've met and had the pleasure to assist many extraordinary customers over the years, but this one is a record breaker. Jeanne Stawiecki is not only the most pleasant conversationalist you'll ever come across, not only a local award winning nurse anesthetist, not only a marathon runner, nor only a mountain climber – she's all that, times seven.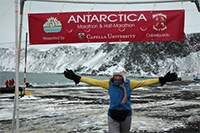 Jeanne holds two Guinness World Records. The first for running marathons on all seven continents in the shortest aggregate time for all females and the second record for being the oldest woman in the world to have completed climbing the "Seven Summits" (the highest mountains of each of the seven continents).
And that's really the short list of all Jeanne has achieved. After realizing at the age of 40 that she needed to focus more on her health, she quit smoking and started running. Along the way, she made it a goal to participate in the 100th running of the Boston Marathon. She did of course and then ran it seven consecutive times.
After 16 years of running she decided to shoot higher. A trek through the Himalayas turned into a love of mountaineering. Never one to wait, she enrolled in technical climbing courses with a company the specialized in the Seven Summits – her new goal. (see opening photo: On the summit of Everest)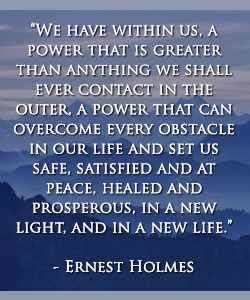 Every step along the way, Jeanne made records and achieved new milestones in speed and blasting through health barriers. "The body is totally dependent on what we think. If our thoughts are fearful and worried, our bodies will respond to that fear and so will our circumstances," says Jeanne. "There is power behind every thought we think - bad or good. " It's no surprise to us that Jeanne's positive attitude lead her to a second career in inspirational speaking.
We cannot tell her whole story. It's too remarkable to attempt in such a short format. But we wanted to share a few of the incredible achievements of a customer who has found her way into all our hearts. Jeanne's has been featured in many magazine and newspaper articles and well as Subaru Drive magazine. To learn more, check out her website and blog at:
jeannestawiecki.com