On Subaru grounds in New Jersey, a dozen-and-a-half vehicles stored under car covers in a warehouse quietly represent the company's heritage in the United States.
Subaru 360 - The First Subaru Car

The Subaru 360 in the attic is a 1969 model that has been semi-restored. It was used as a display model for the 30th anniversary of SOA in 1999, representing the first mass-produced Subaru automobile. The car was first imported in limited quantities in 1968.

Introduced in Japan in 1958, the 360 was a four-passenger, rear-engine, rear-drive automobile. It weighed less than 1,000 pounds and measured less than 10 feet long.

The 360's 25-horsepower, two-cycle, two-cylinder, in-line engine was mounted behind the rear wheels. The 356-cc (21.7-cu. in.) engine was air-cooled, and it was capable of achieving 66 miles per gallon.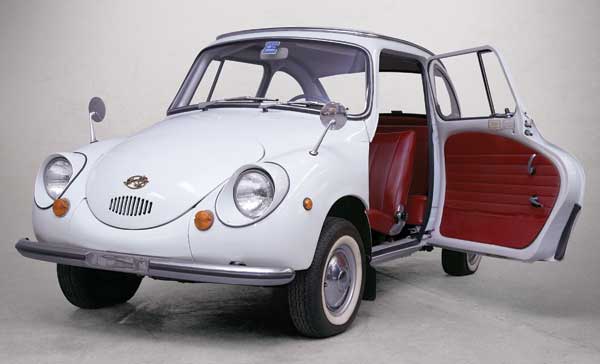 Here's some 360 trivia:

In early commercials for the 360, the word Subaru was pronounced with the accent on the second syllable - su-BAR-u.

360 wagons, vans, and pickup trucks were manufactured, demonstrating the 360's versatility - much like Subaru vehicles today! (An example of the van is also stored in the Subaru attic.)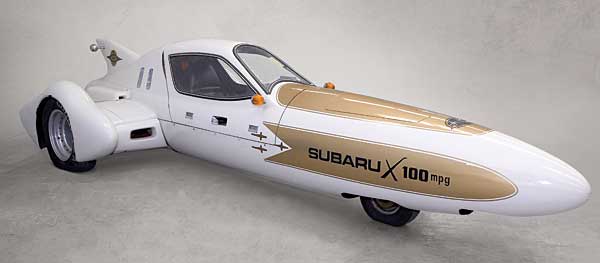 Subaru 100 MPG Car
In the early 1970s, a three-wheel, aerodynamically shaped Subaru vehicle achieved 100 miles per gallon. The testing took place in Japan, where the car was driven by a female Japanese racecar driver. Previously located in SOA's research and development office in California, the car is now stored in the attic.


Subaru FF-1
The attic's FF-1 is a 1971 model, featuring front-wheel drive and a 1,100-cc (66.4 cu. in.) horizontally opposed, four-stroke, four-cylinder engine. The carbureted engine produced 62 horsepower. With the FF-1, Subaru took a giant step toward today's Subaru technology.

The Subaru FF-1 was an innovative automobile for the early 1970s. It had a long list of features that were unique or foreshadowed the types of equipment that are typical on today's vehicles. Besides front-wheel drive, the FF-1's chassis systems included rack-and-pinion steering, independent front and rear suspensions with torsion-bars and front drum brakes mounted inboard. The inboard mounting took weight off the wheels, allowing the tires to make better contact with rough roads for improved stability and control.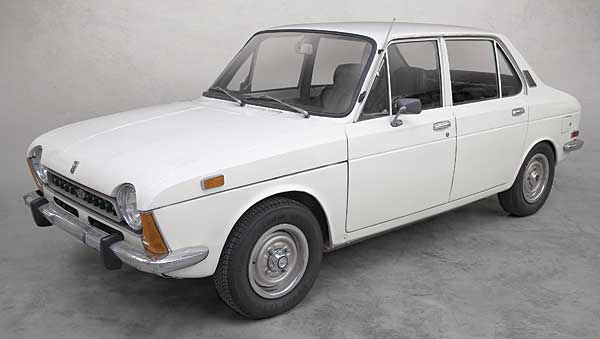 Also unique was the dual-radiator design of the engine cooling system. A smaller sub-radiator was used to help the engine warm up quicker when it was first started.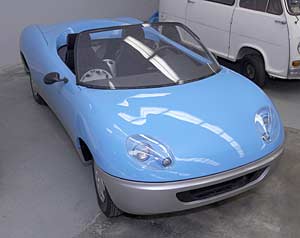 Subaru Vivio Concept Car
This two-seat concept car is a mystery. We know it was drivable and had a two-cylinder engine under its fiberglass body. The engine was water-cooled and supercharged.

The Vivio concept was built on a Rex platform - a micro-car introduced in Japan in 1971. The 1992 successor of the Rex bore the Vivio name.

More to come...